"As a specialist in macaroons and a creative artisan, I wanted to use my expertise to return the subtlety, generosity and delicacy of the macaroon with classic and original flavours and a natural intensity for a melt-in-your-mouth and tasty recipe.
Enjoy. "
After several years of perfectioning and hard labour, we have finally found the perfect recipe so as to be crispy on the outside and soft on the inside.
The pleasure of our delicious gourmet treat made by our master pastrymakers for an unrivalled choice and diversity.
Re-discover the macaroon with our classic flavours and journey with our full sweet or sweet and savoury range (and yes, we have not yet managed to create savoury casings but once done, promise, you'll be the first to try them).
All of our macaroons are free of artificial flavouring, conservatives, GM, and gluten for the majority (aside for those marked with a *), without soya (aside for those marked with **), and made from noble ingredients stringently selected so as to lead to an artisanal and unique product.
From the first mouthful, you can enjoy the flavour you love so much.. you will surprise your pallet and senses with an incomparable flavour thanks to our light macaroons, which keep the original flavour of freshly extracted almond.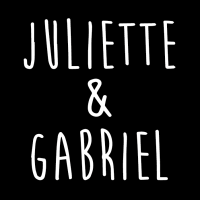 Horaires
Lundi : 09:00 – 19:00
Mardi : 09:00 – 19:00
Mercredi : 09:00 – 19:00
Jeudi : 09:00 – 19:00
Vendredi : 09:00 – 19:00
Samedi : 09:00 – 19:00
Dimanche : Fermé
ZAC de Montfray – 420 Avenue porte Ouest, 01480 Fareins
Boutique : 04 74 07 68 67
Nous écrire : boutique@francemacaron.com